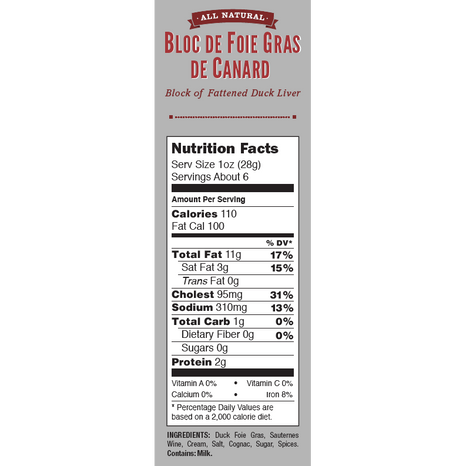 Bloc de Foie Gras de Canard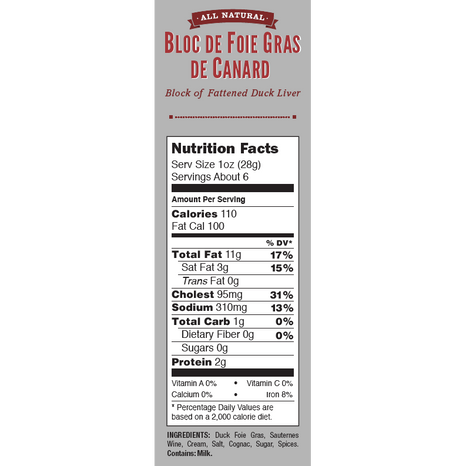 Block of Fattened Duck Liver. Made with pure foie gras – a highly prized delicacy of the southwest region of France – Sauternes wine, cognac and spices.
All-natural: no artificial ingredients, minimally processed
Artisanal and handcrafted: mixed and made by hand
Pork-free
No preservatives
No colorings
Keep refrigerated (we do not recommend freezing)
6.5 oz
Duck Foie Gras, Sauternes Wine, Cream, Salt, Cognac, Sugar, Spices. Contains: Milk.
Remove from refrigerator 30 minutes prior to serving. When ready to serve, remove plastic film from package and unmold. Using a sharp, warm knife cut the Bloc into equal sections and serve on top of toasted brioche bread or a bed of field greens. If serving at a party, unmold in the middle of a serving platter. Surround with sliced French baguette or toasted brioche bread and fresh fruit, such as figs or grapes.
We've found some great pairings