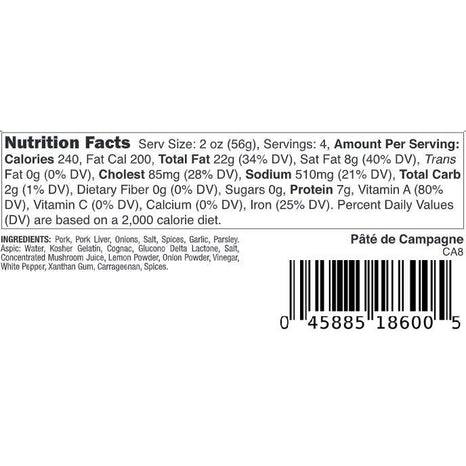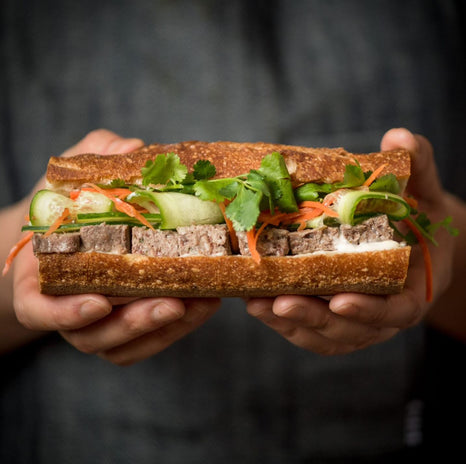 Pâté de Campagne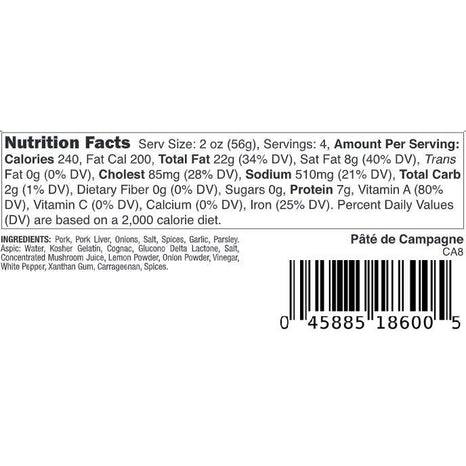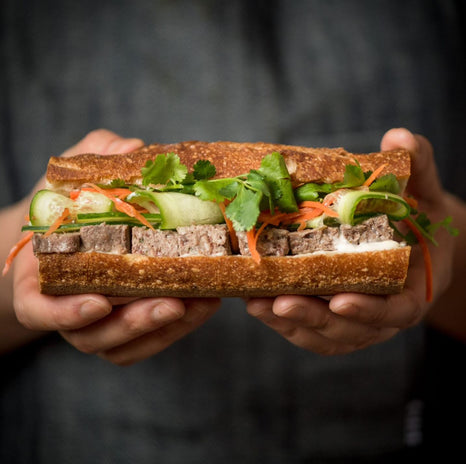 Size:
Country Brand Pork Pâté
​A classically prepared coarse pâté made of ground pork, onions, garlic and spices. 
All natural: no artificial ingredients, minimally processed

Topped with Aspic
Keep refrigerated

8 oz.
Pork, Pork Liver, Onions, Salt, Spices, Garlic, Parsley. Aspic: Water, Kosher Gelatin, Cognac, Glucono Delta Lactone, Salt, Concentrated Mushroom Juice, Lemon Powder, Onion Powder, Vinegar, White Pepper, Spices.
Using easy peel corners, peel apart plastic and unmold. Slice on a dry surface using a chef's knife and keep knife wiped clean between slices.
We've found some great pairings